I am happy to share my art is featured in a solo exhibit at the Lafayette (CO) Public Library through the end of June. If you're local, stop by and check it out! Otherwise here are some photos & the artist statement.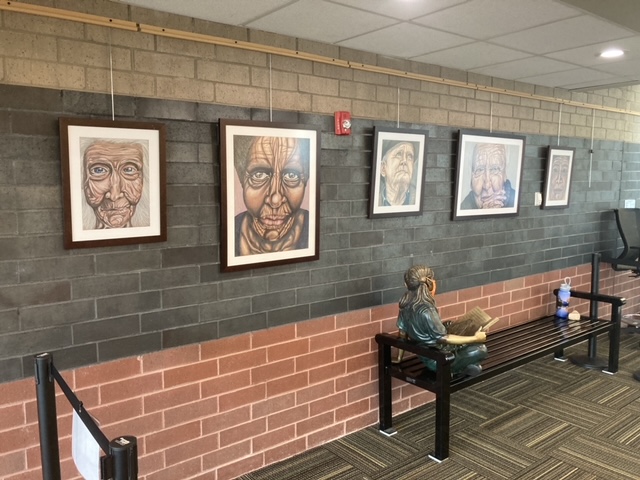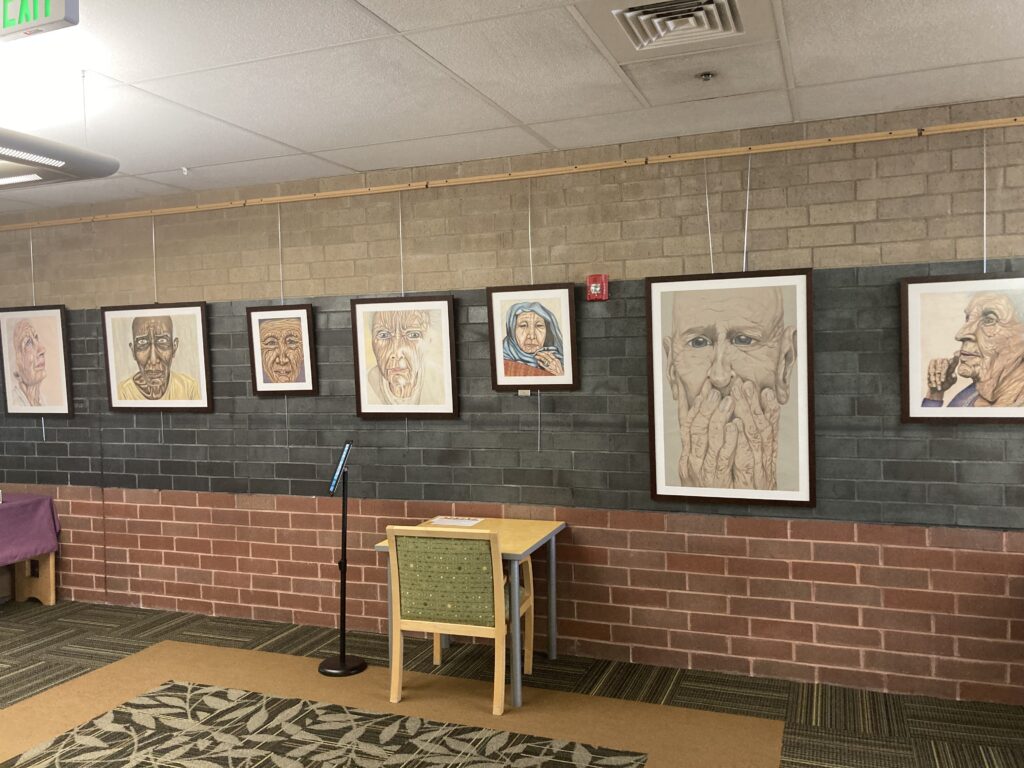 Artist Statement: Elder Landscapes
Julia Michie Bruckner
This series of colored pencil drawings focuses on the beauty and wisdom found in elders, whose faces become landscapes of their lives.
Too often aging is seen as somber and despairing – the wearing down, breaking, crumbling of a body. Too often we see the shadow, yet not the brightness around it – the laugh lines hugging the mouth, the sparkle livening an eye.
Too often we forget there is a privilege to aging. Not everyone gets a long life. As a practicing pediatrician, too often I care for children who will never live to go to college, become parents, or retire. As a survivor of recurrent cancer myself, I do not expect I will get to wrinkle. Thus I aim to honor the beauty in elders and portray the intricate radiance in the lines of their faces.